Dog Grooming Services
We Understand Your Pet
Our knowledgeable staff is in tune with your pet's needs. At the end of each visit we will provide a consultation depending on your pet's requirements. This can range from diet recommendations to topical products necessary to treat certain chronic symptoms. We want to guarantee that your pet has the best care inside our walls and out.
Our Vision Is Realized
We had a vision to create that special connection between our clients and groomers. Today that vision is realized, created with a solid foundation constructed by kind, knowledgeable, seasoned, grooming professionals.
Your Opinion Matters
But don't take our word for it "you be the judge." I personally invite you to try the Kristi's Fancy K-9's experience. We are confident that after your first visit our friendship will continue from generation to generation. We look forward to meeting you, your pets, and becoming family.
At Kristi's
Fancy K-9's
we use only the highest quality equipment. We have a NEW bathing system.
Go!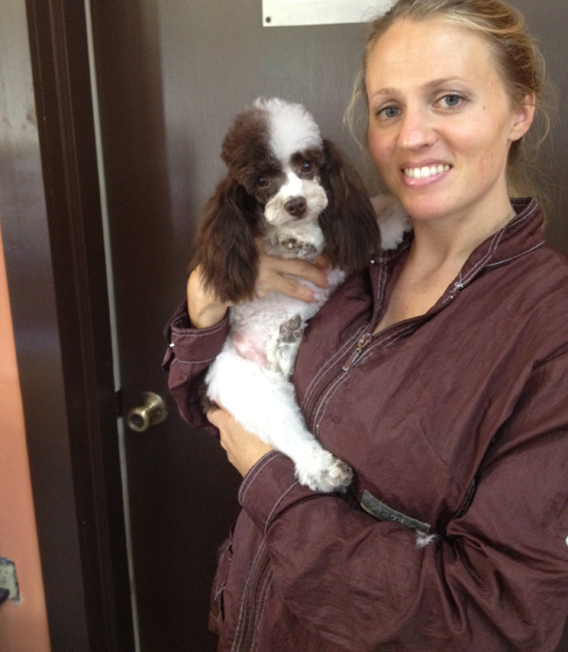 A Message From Kristi
I wanted to start something more than just a dog grooming shop. I wanted to create something special that can be shared with each client; an experience that creates a life long relationship with each and every customer. As a result we created an environment with high quality grooming professionals that are knowledgeable and courteous. Every new hire must have over 5 years of grooming experience to even be considered. This high quality team ensures an uncompromised precision grooming with every visit.

Kristi's Fancy K-9's educated professional staff is augmented by our kindness. We take great pride in our huge repeat customer base. We understand that a sculpture grooming alone is not enough to create that special connection between our groomers and clients. Therefore, we made it simple: treat each and every client like family. With this philosophy our customers feel comfortable and included when they make that first step through the front door. We have built relationships that will last from generation to generation. The evidence is in our large repeat customer base and ongoing friendships.